Relay Events
The club takes part in several relay events.
ROUND NORFOLK RELAY.
This 198 mile race claims to be the most prestigious and longest continuous multi terrain running relay in the UK!
Unlike the Green Belt and Welsh Castles Relays which are run as 22 or 20 individual races over two days, the Round Norfolk Relay is run continuously with teams of 17 runners passing the baton from one runner to the next at each stage. The race features a staggered start, much like our club handicap, with the intention that every team ultimately finishes at the same time. Check out the Round Norfolk Relay website for more details.
The Round Norfolk Relay follows the Norfolk county boundary for a distance of 198 miles. The race leave King's Lynn and follows the ruggedly beautiful Norfolk coastline, alternating between road and coastal path, to Great Yarmouth. Turning southwest, it then passes through the special features of Breckland, including a stretch of Thetford Forest, before swinging northeast, over the Fens and back to race headquarters in King's Lynn.
Mostly run on roads, the course is gently undulating, has one stretch of light sandy track through the forest and several miles of coastal path. Each runner runs one stage, with stages varying from about 5 to 20 miles in length.
Runners are accompanied by a cyclist or a car on all road stages for safety.
2018 will be Ealing Eagles maiden race in this event and we were delighted to get accepted as this race is often billed as 'the ultimate club challenge'.
WELSH CASTLES RELAY
The Welsh Castles Relay is an annual 2 day event held in June, organised by Les Croupiers Running Club. Running the length of Wales, the route covers over 200 miles and 20 stages starting at Caernarfon Castle on Saturday morning and finishing on Sunday afternoon in Cardiff. The route passes within 2 miles of 22 castles, 16 forts (dating from Roman times onwards), 2 motte & baileys and 5 mottes. A prestigious race, 65 teams compete in the relay and have to get through a rigorous selections process.
The Eagles have competed in the open category since 2013 and have gradually worked their way up the leaderboard; in 2013 they finished 35th, in 2014 they were 17th and last year they finished in 16th place. This year, the Eagles open team finished in 12th place and were a mere 4 minutes of nudging into the top ten!
In 2015 the Eagles also competed in the ladies category and came 4th. In 2016 the ladies put on a storming performance, with a cluster of first and second lady performances. This led to the ladies taking 2nd place in their category and being labelled as a 'team to watch' for the future.
If you are interested in taking part in 2017, please register your interest here.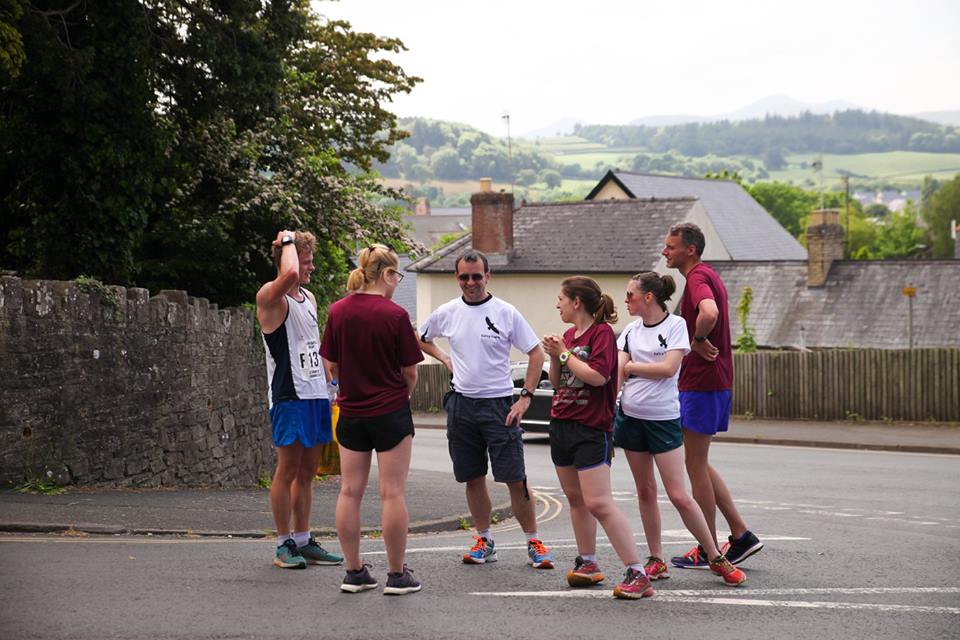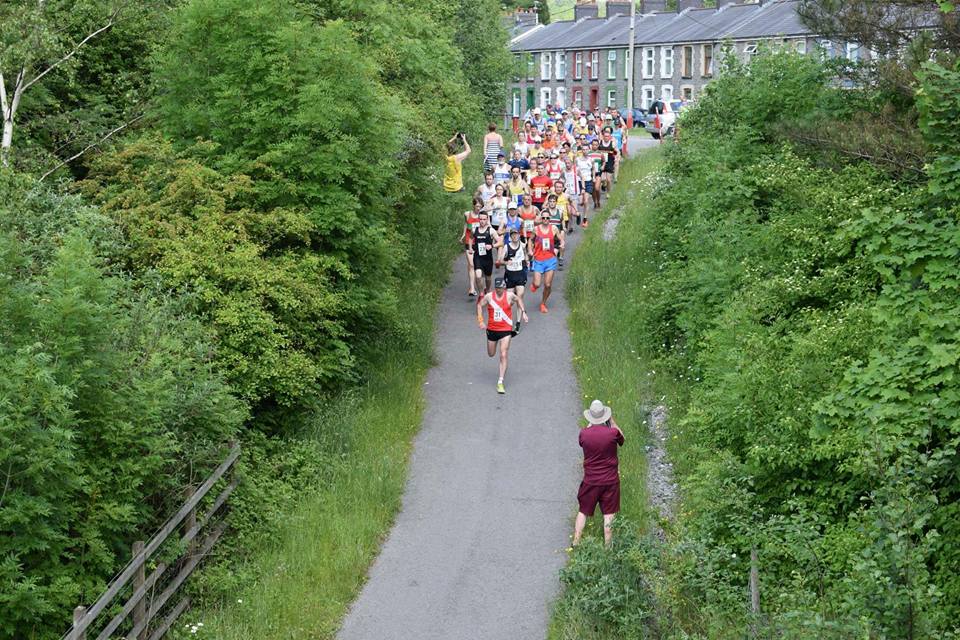 green belt relay
The Green Belt Relay is an annual 22-stage running relay race around 220 miles of the Green Belt around the outside of London over a single weekend in May. The course mainly follow footpaths, towpaths or minor roads. It is organised by The Stragglers Running Club, has been going since 1995, and involves around 35-40 teams. Runners form teams of 11 people, and each runner runs one stage each day.
Although the race is a relay, each stage starts at a fixed time. This allows each stage to be a competitive race in its own right, and also allows teams of all different standards to stay roughly together as they advance along the route.
In 2018 the Eagles fielded three teams of 11 in the Green Belt Relay.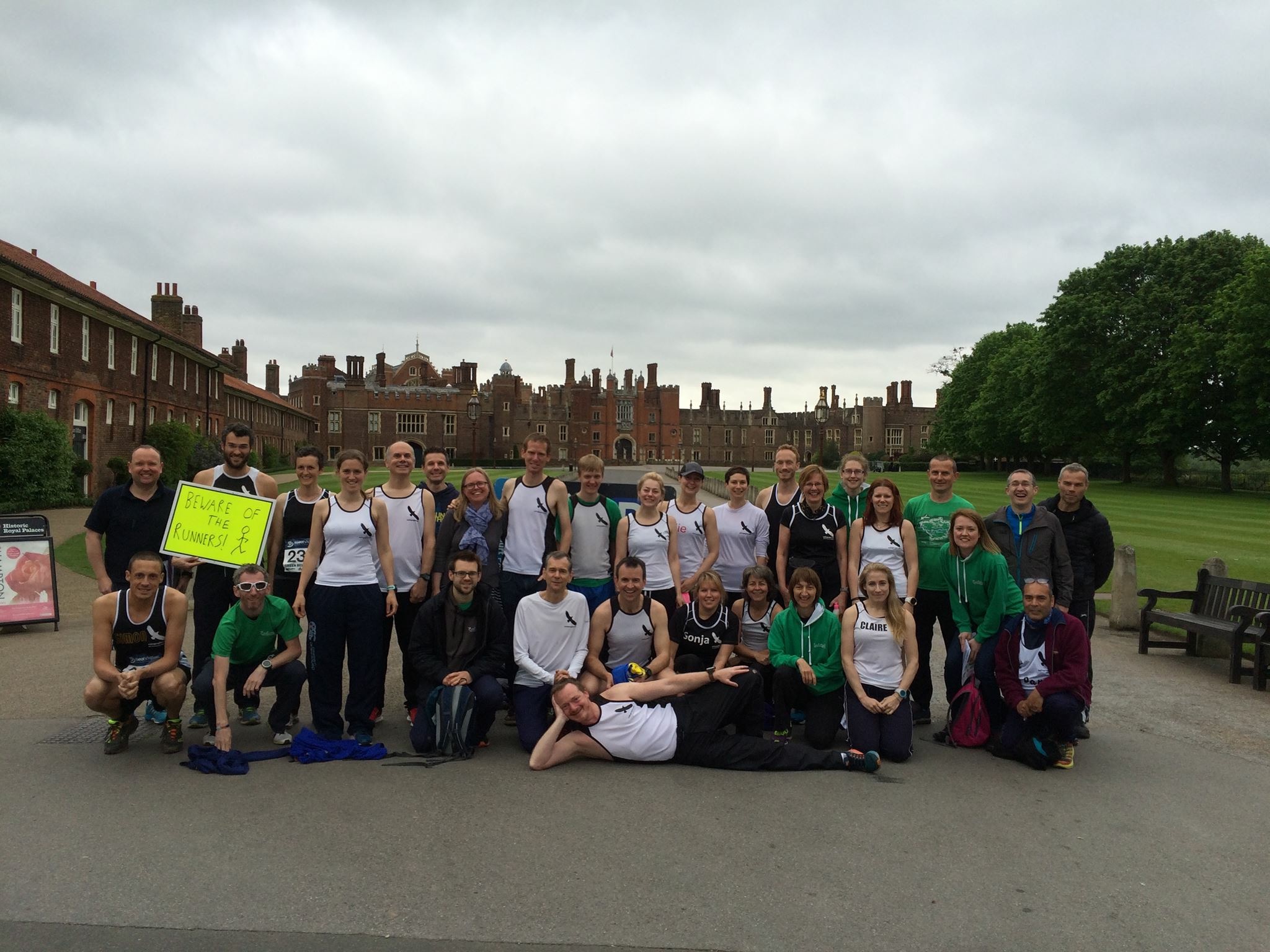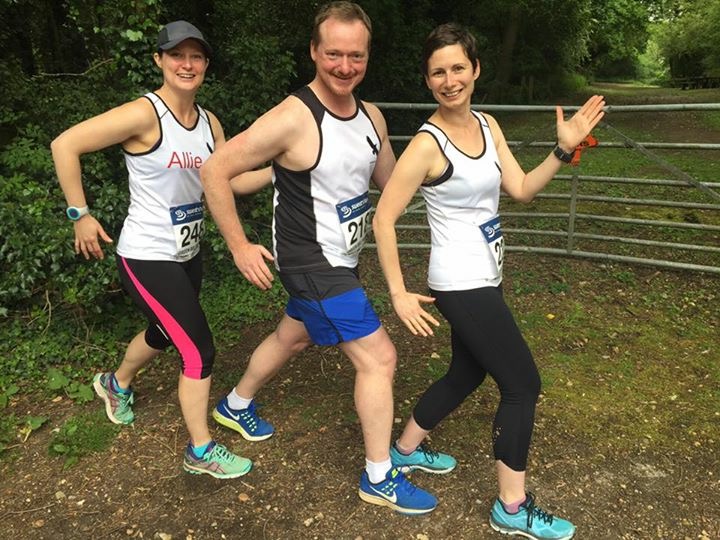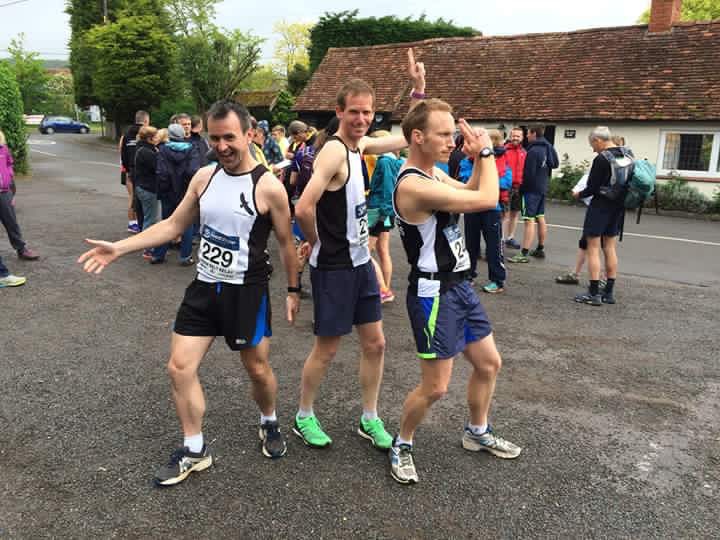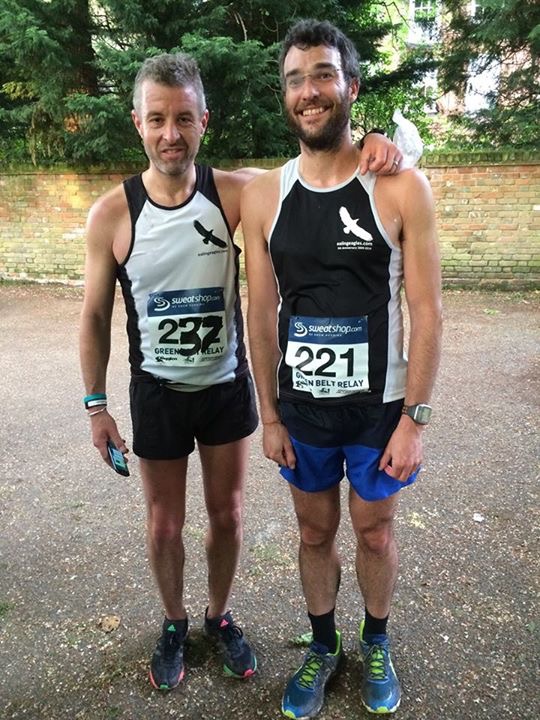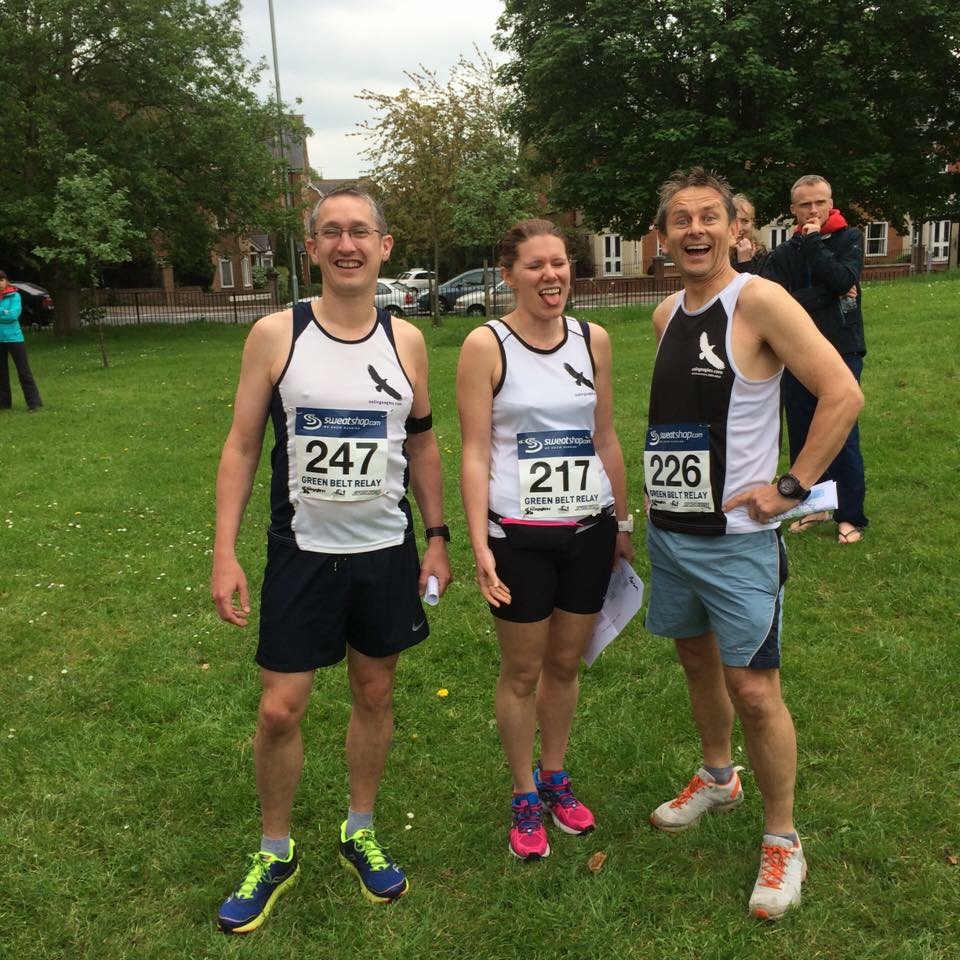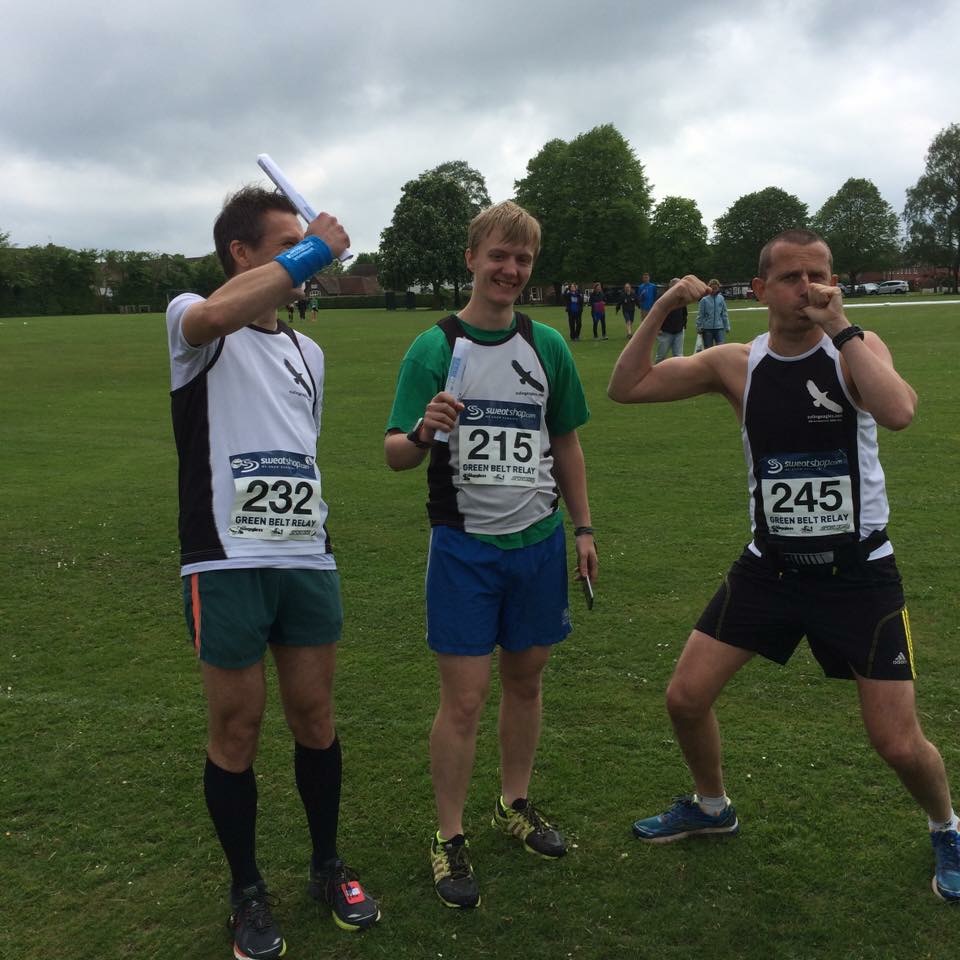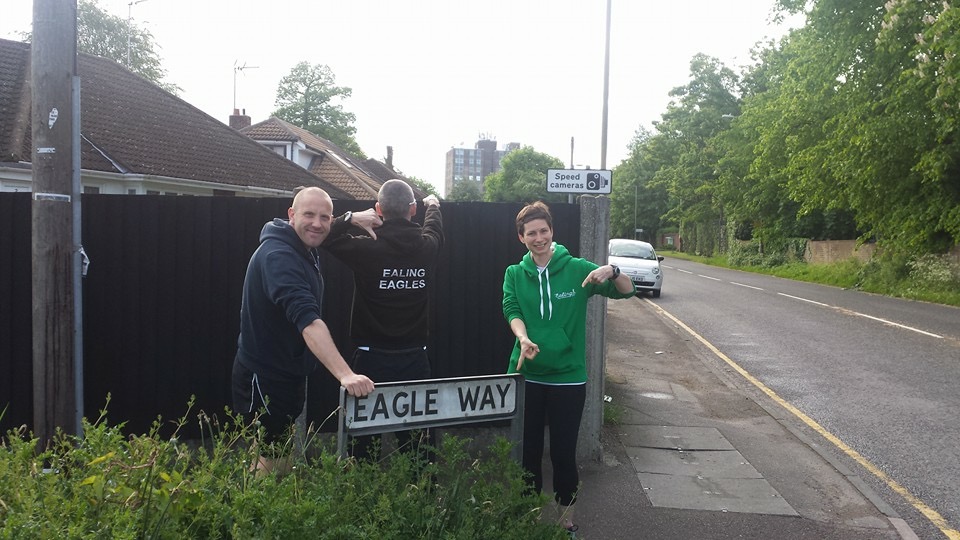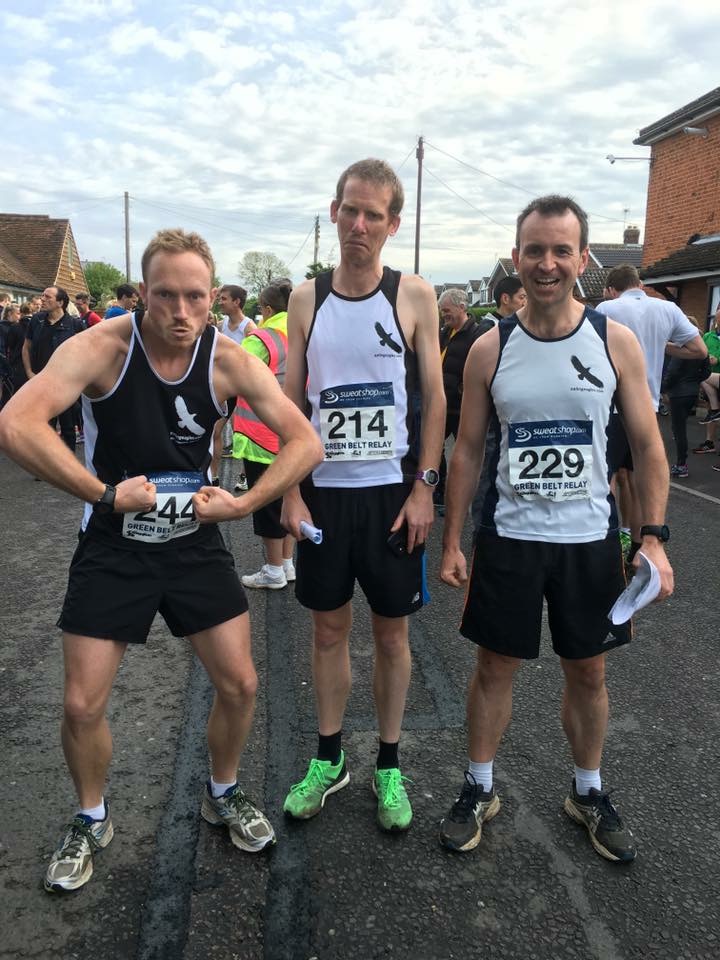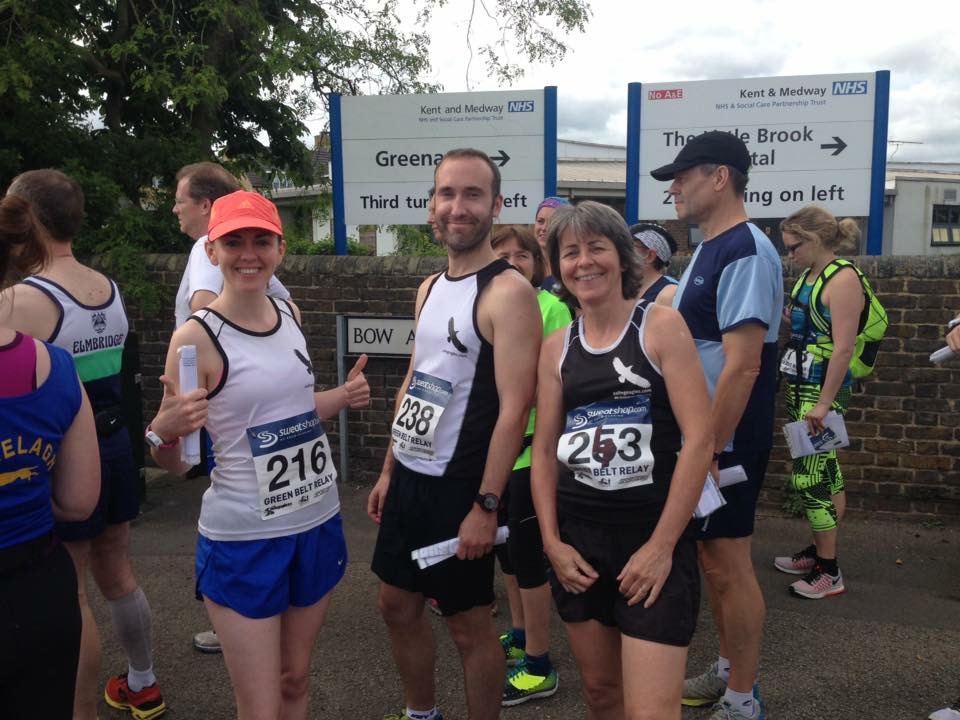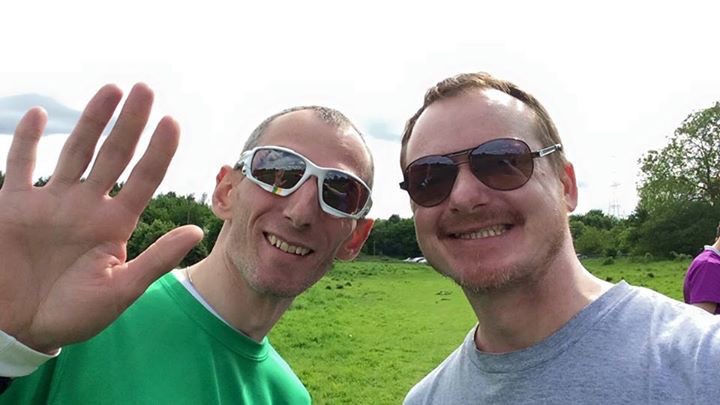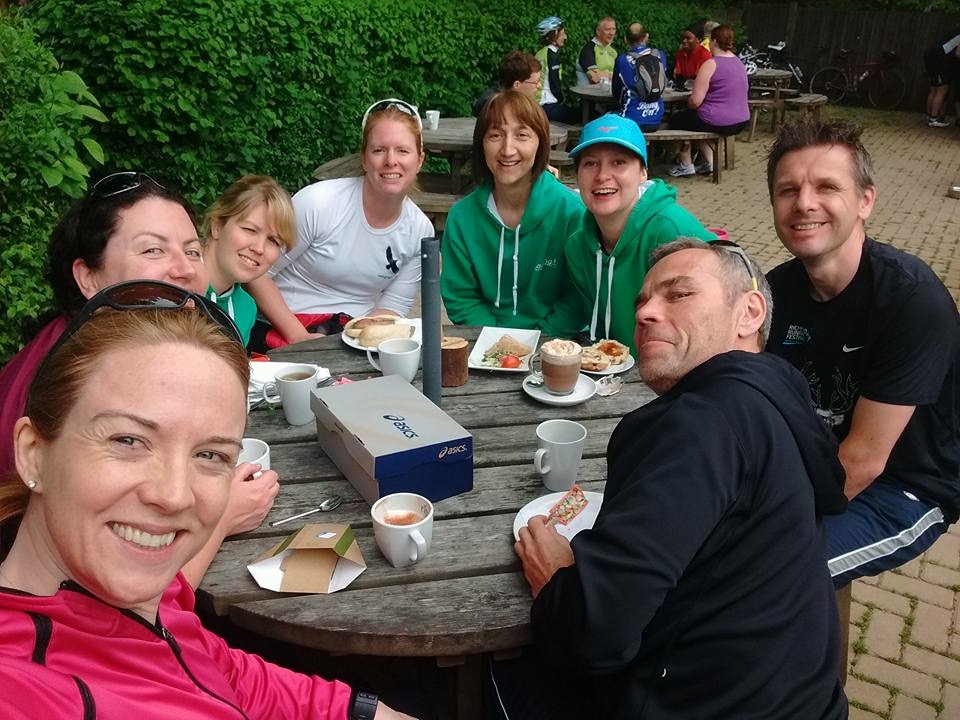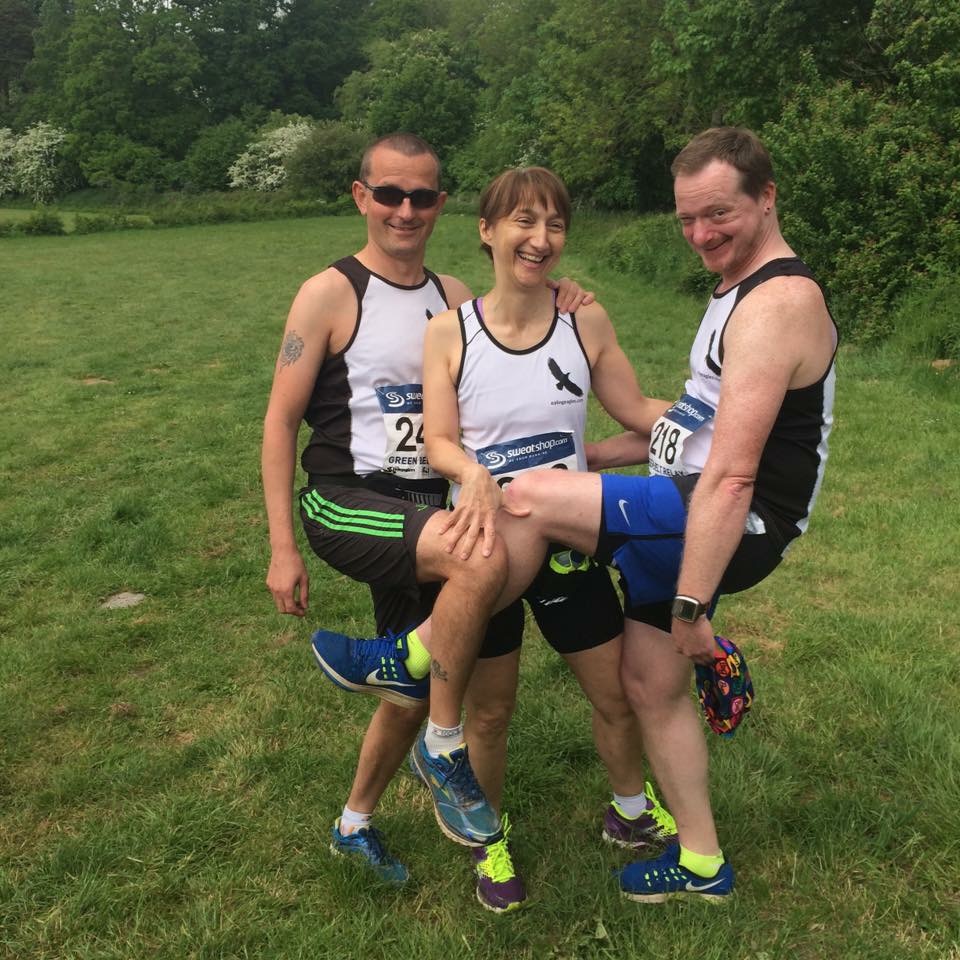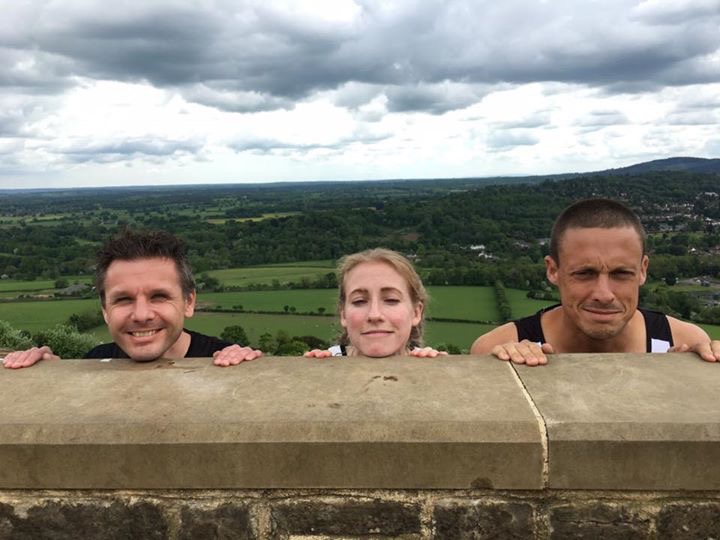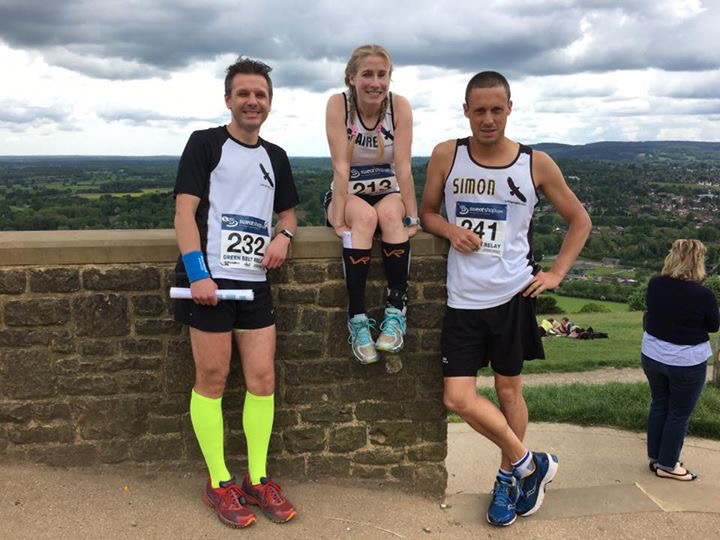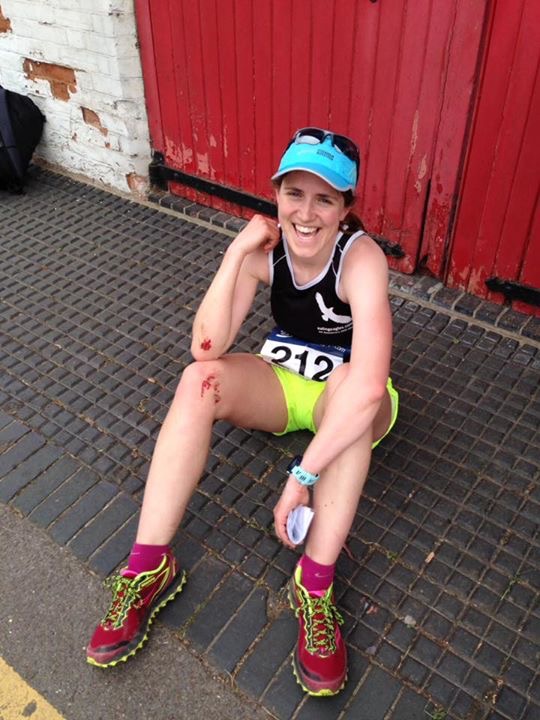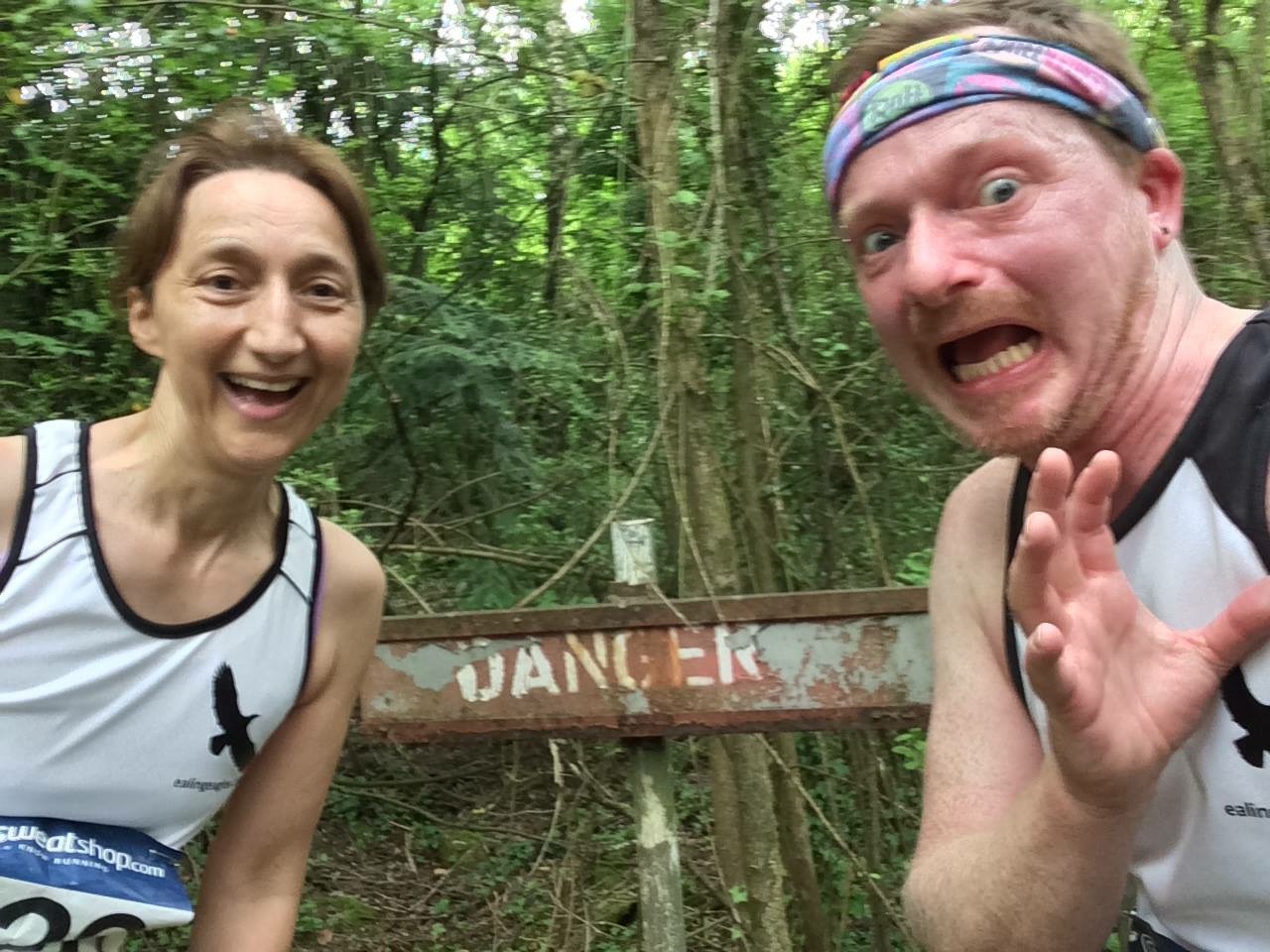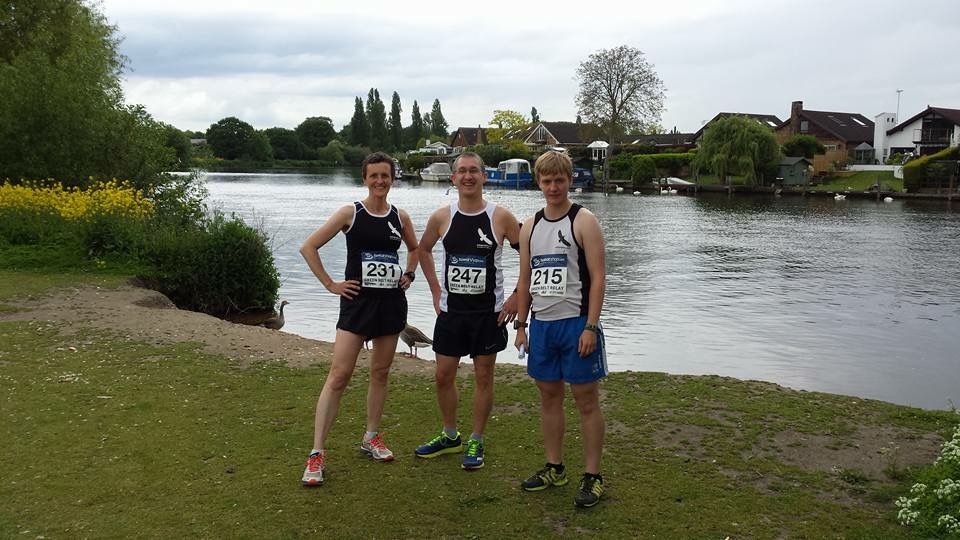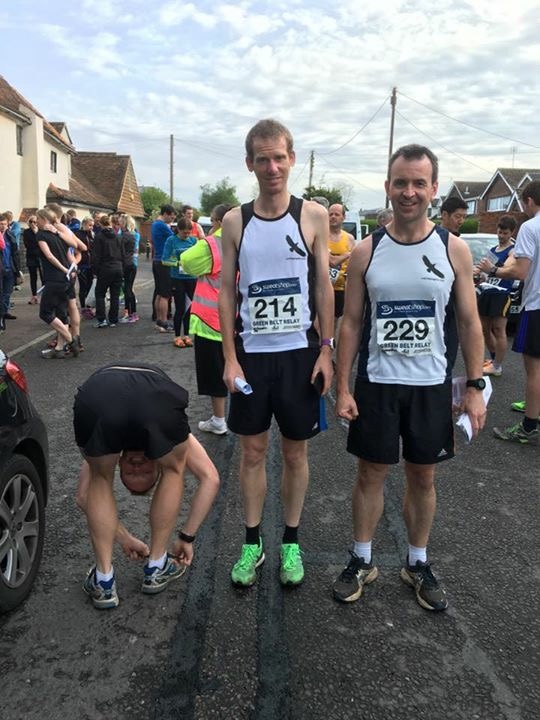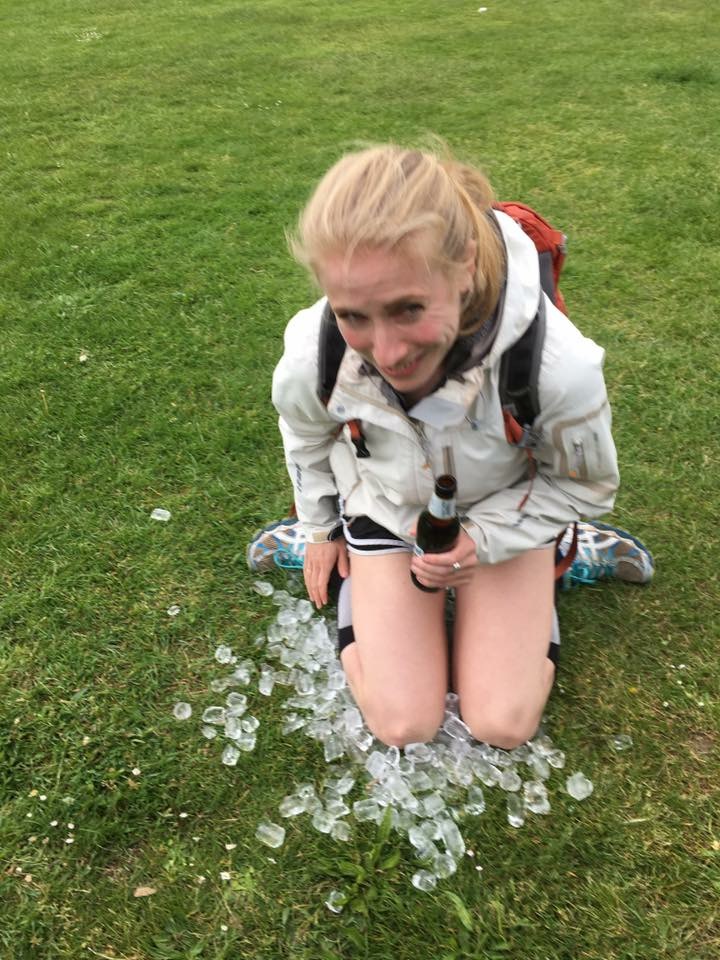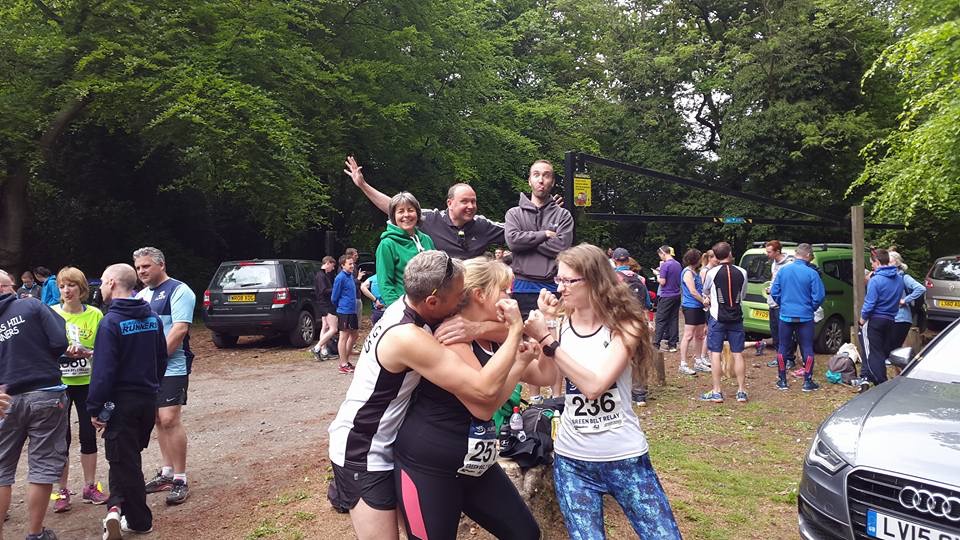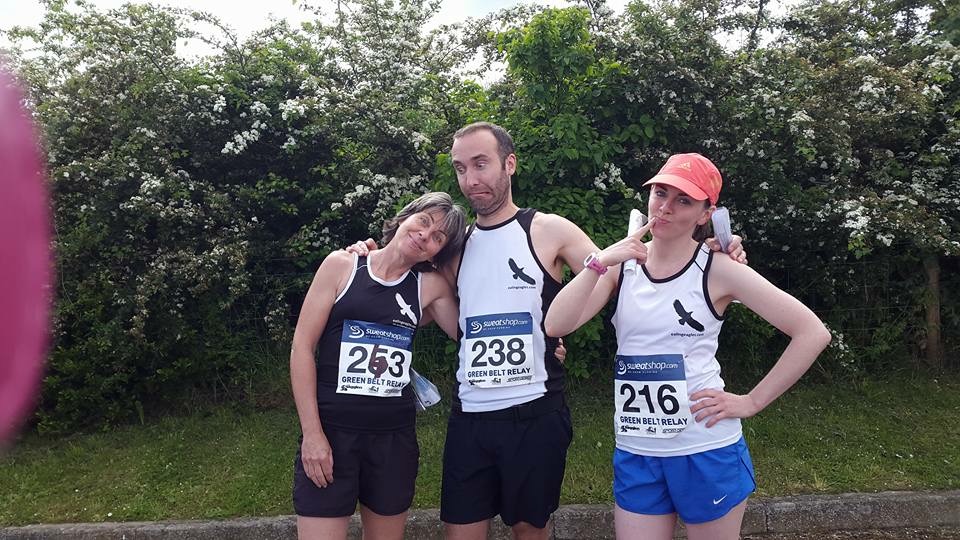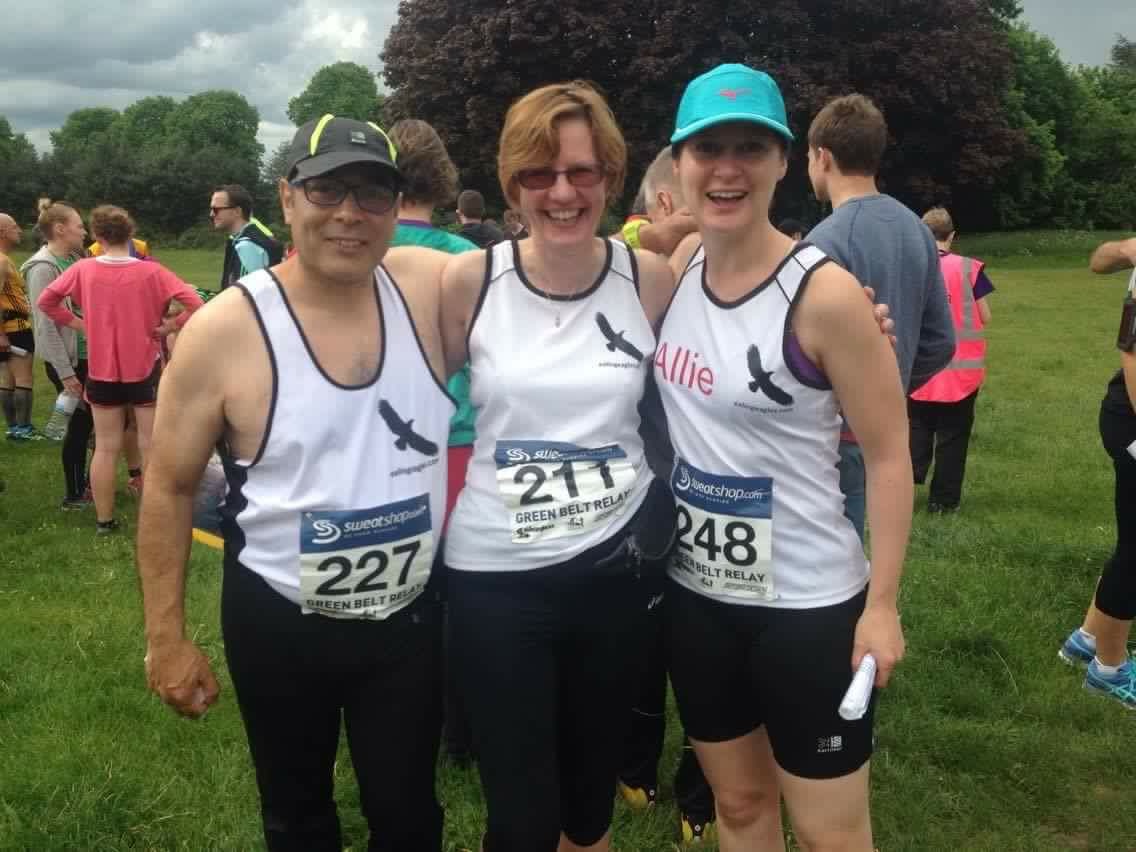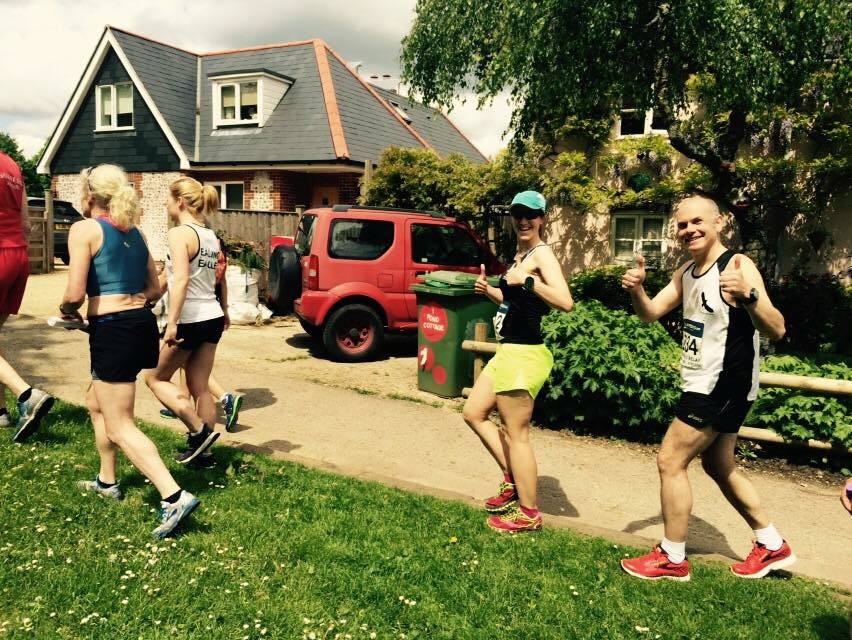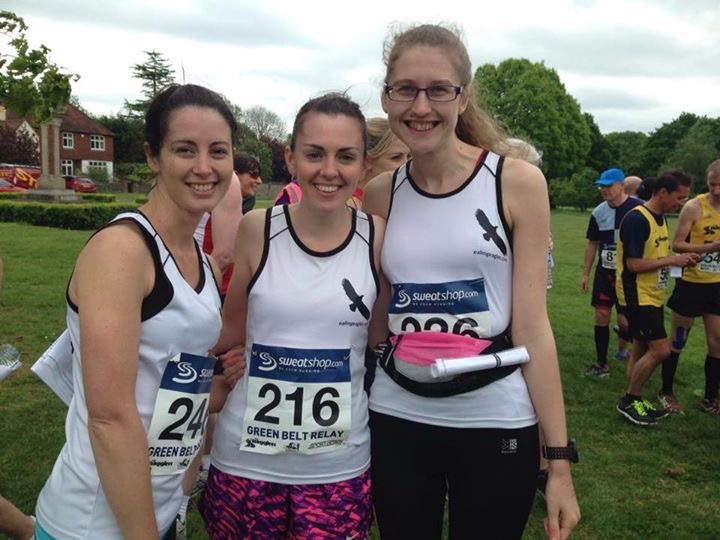 Parkland RelayS
The Parkland Relays is a fun, low key event hosted in Richmond Park by Thames Hare & Hounds Running Club. The Eagles field teams in both the ladies and men's categories.
LBH Bridges Relay
The Bridges Relay is a small low key relay organised by the Stock Exchange AC and held on the Albert Embankment opposite the Houses of Parliament in June each year. The course is about 2.4miles on the pavement and goes over a couple of the bridges over the Thames (Vauxhall and Lambeth).
River Relay
The River Relay is a baton relay organised by Stragglers Running Club, run over five stages from Windsor to Kingston-upon-Thames, finishing at the Hawker Centre. Teams are mixed and must contain 5 people, with each team containing a minimum of one lady, plus a second lady or vet man so that the maximum number of senior men cannot be greater than 3.
In 2016 75 teams competed and the Eagles team, made up of Jen Watt, Kieran Santry, Tom Corbett, Simon Stannard and Thom Martini came a very respectable 7th in a time of 2:57:35!
This is an open relay for all abilities, and we hope to grow the Eagles involvement year on year.